Job Position : Sr Programme Officer
Job Location
:
Naryangadh
Experience
:
2 years
Documents Required
:
CV (Resume), Cover Letter/Application
Job Category
:
NGO / INGO / Social work
Job Type
:
Full Time
Educational Qualification
:
Master's Degree from recognized university.
Posted Date
:
2018-05-15
Expiry Date
:
2018-05-24 -

Expired
Job Description: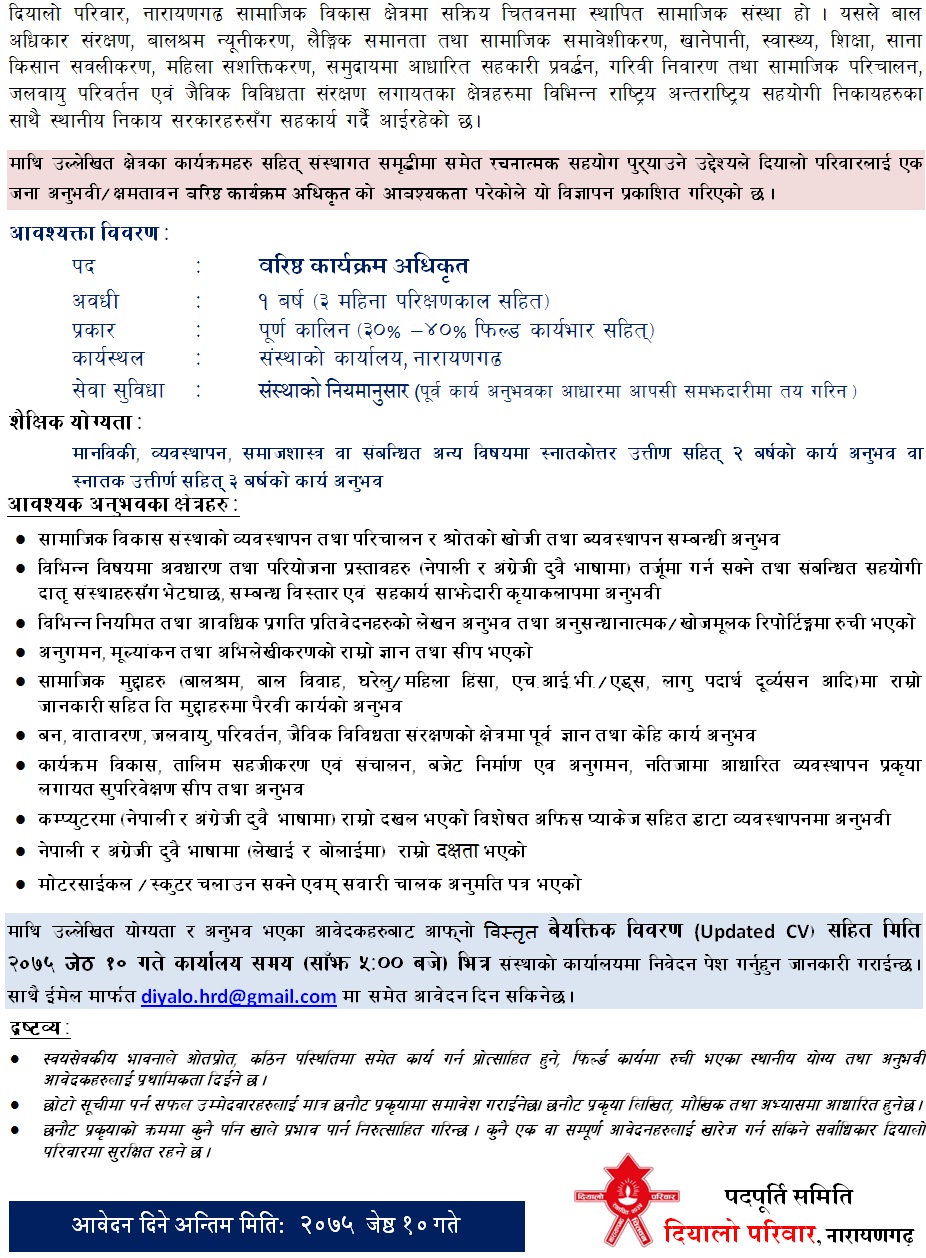 Before applying this job, i agree the terms & conditions of ramrojob.com.
Apply Instruction:
Qualified and experienced candidates meeting the above requirements may apply by sending an application reflecting the relevant experiences for the post including a recent resume/CV by 25 May 2018; either by the post or email to the below mentioned address.
The Recruitment Committee
Diyalo Pariwar
Narayani Nadi Kinar, Narayanagrah-1 Bharatpur Metropolitan City, Chitwan, Province-3, Nepal Email: diyalo.hrd@gmail.com
This job is expired.